Make your child's birthday party a memorable, musical celebration!
---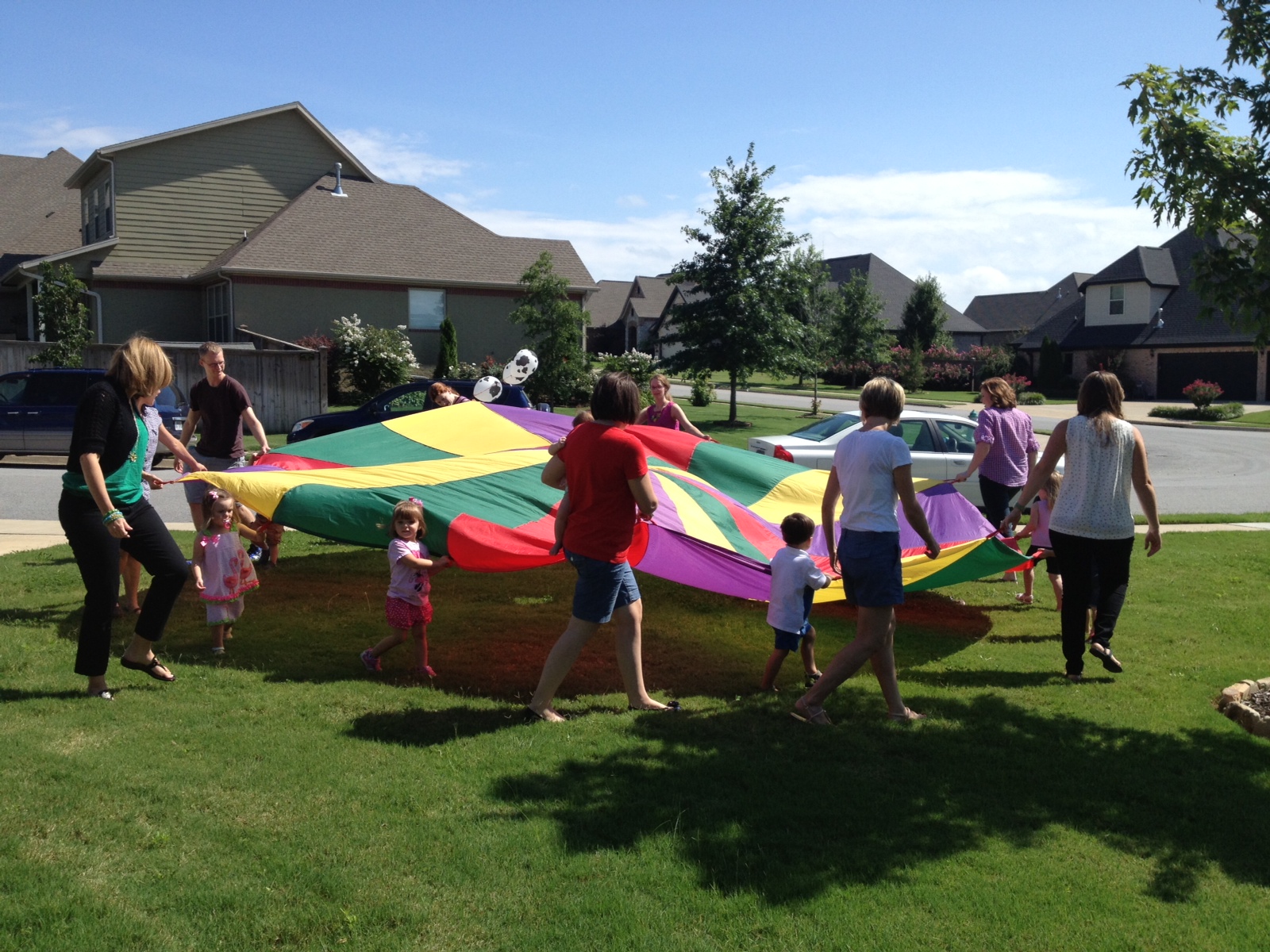 "I've planned 20+ kid's birthday parties. The Kindermusik® party was one of the favorites (and one of the easiest to plan!) The Kindermusik® educator was like a musical magic fairy who kept partygoers engaged until it was time to eat cake. Thank you Kindermusik®!" -- E.S., Parent of 3-year old
Growing Musicians LLC's Kindermusik® birthday parties are a fantastic idea for your baby, toddler, or preschooler. Kindermusik® educators are trained and licensed experts at making musical fun. Kindermusik® birthday parties are an interactive and entertaining experience, actively involving everyone at the party -- parents and guests too. Parties use age-appropriate music and activities with the guests' age(s) in mind, so that everyone can enjoy the celebration.
At Kindermusik® birthday parties, we'll jump start your celebration by providing 45 minutes of exciting activities. Among the many activities parties may include:
Instrument Exploration and Play-Alongs
Creative Movement and Dancing
Story Time
Circle Dances
Scarf Play
Parachute
Bubbles
Party Packages
Our Party Package ($115) is designed for up to 12 children ages 0-5 years old. All activities are led by our licensed Kindermusik® educator, who'll bring all of the instruments, props, and will even bring one age-appropriate Kindermusik® gift for the birthday child! After we get the party started, you can celebrate however you'd like -- perhaps with cake and presents.
Have a special theme in mind or want Growing Musicians to create a theme* for you? Upgrade to our Party Package Plus ($140) to include customized birthday party activities with special instruments and props (as appropriate.) *Possible theme ideas include Animals, Nursery Rhymes, On the Farm, At the Beach, Transportation, and more! Special requests welcome.
Growing Musicians LLC birthday parties are scheduled on demand. (Parties are often scheduled 1-3 months in advance, but at least 3 weeks notice is appreciated.) Parties may be done at your home or at a location of your choice. We bring the party to you in the Northern Atlanta area. (Note: A travel fee will be added for parties 10+ miles outside of Cumming, GA. This fee will be discussed when reserving your party.)
How to Book Your Party
A $50 non-refundable deposit is required to secure your party date. We accept credit cards, cash, or checks.
Please contact us first to check availability and to reserve your date. Once availability is confirmed, we will email you a Party Reservation Form. This form is required with the deposit for your party to be officially booked.
*Special discount available for families enrolled in weekly Kindermusik® classes.
Party Planning Tip
To help the party go smoothly, please have one adult participate with each child ages 0-3. For children over the age of 3, please have at least one adult participate per every 5 children.